As part of Succession Planning Series we've explored the risks to your business and possible solutions or actions that you can take to minimise those risks.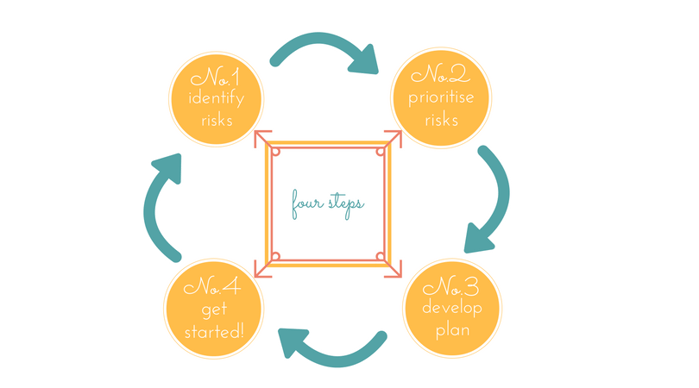 Today we're looking at a simple four step process to reduce risk to your business.
The first step is to identify the risks. The GTC Financial Simple Business Risk Calculator can help you do this.

The second step is to prioritise the risks, it is usually not practical to work on them all at once.

The third step is to develop a plan to reduce the risks. It is important with this step that you work on the most urgent risks first.

The fourth step and arguably the most important is to get started. Plans don't implement themselves!
With these steps in mind it's time to start securing your business against risks. The benefits will be huge and you will feel more secure, knowing that a plan is in place for each eventuality.
Not only can planning for risk and risk management assist your business to operate smoothly, it can also increase the value of your business to prospective buyers.
Remember to sign up to my blog or follow us on Facebook to learn more!
Contact GTC Financial Today