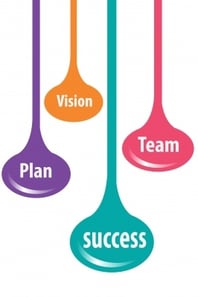 "Fail to Plan and Plan to Fail"
Don't let this happen to you. Here are 10 great reasons to have a business plan.
Business plan is an easy way to show how a purpose and the results will impact the bottom line.
Business plans help determine the best way to allocate scarce resources, such as budgets, inventory, and other assets.
Preparing a business plan can help leaders to understand the impact of decisions before they are made.
A business plan can help to clarify business niche and growth potential
Many banks and investors won't even consider investing without a formal business plan that outlines the future potential of the business.
Organizations that stay focused on their business plan have a higher chance of success; when used as a road map, it can help business leaders stay focused on business growth, mission and goals.
A comprehensive business plan must, include a marketing element. The marketing research data can help business leaders hone in on their markets and how those markets can best be reached
A good idea can be capitalized even more with the use of a business plan that shows where money should go, and how long it will take before a business idea can be profitable.
Making the right decisions today can help to ensure the success of future developments tomorrow; a business plan can help illuminate these opportunities and move companies in the right direction.
10. A business plan ensures that the partners, employees and others are working towards the same goals.
Business planning is essential for every business' success. GTC Financial can help you prepare a business plan and keep you on track.
Image courtesy of watipon at FreeDigitalPhotos.net
Contact Us